The Takeaway
Bitmain is planning to deploy 200,000 units of its own mining equipment in China to take advantage of cheap hydroelectric power this summer.
The equipment is conservatively estimated to cost $80 million, but it may be more profitable right now for Bitmain to mine crypto itself than try to sell all this inventory.
The move signals a broader shift in the market, with miners preparing to invest again following last year's contraction in capacity.
---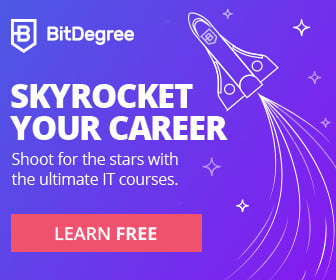 Bitmain, the largest manufacturer of cryptocurrency mining equipment by market share, is scaling up its capacity to mine ahead of an expected drop in electricity costs in China this summer.
According to mining farm operators in China's southwestern provinces familiar with Bitmain's plan, the Beijing-based company will be deploying about 200,000 units of its own mining equipment in the area to take advantage of the low electricity costs during the summer resulting from excess hydropower.
Though the rainy season in southwestern China, including Sichuan and Yunnan, will not arrive until May, Bitmain has already started discussions and making deals with farms to host its equipment so that it can be fully prepared, the sources said.
The firm will mostly use its new products such as the AntMiner S11 and S15, the sources added, with some older models like the AntMiner S9i/j. (The latest models S11, S15 and T15 are all marked as sold out on Bitmain's own online shop.) It's unclear which proof-of-work cryptocurrencies the company will mine using the machines. 
Still, that's a non-negligible opportunity cost, for a firm whose revenue comes predominantly from equipment sales rather than self-mining.
The S9j and S11 retail for $400 and $500 on its website, respectively, so 200,000 units of those models would be worth around $80 million to $100 million if Bitmain could sell all the inventory. And that doesn't include the S15, which is priced at around $1,000.
But under current conditions, self-mining with S9j, S11 and S15 might still be a somewhat safer bet than trying to sell all those machines in a bear market, according to the miner profit index tracked by the world's third-largest mining pool f2pool.
The index shows that a single S9j, S11, and S15 can generate a daily profit of $0.87, $1.8 and $2.88, respectively, based on bitcoin's current price and a benchmark electricity cost of $0.05 per kilowatt hour.
While it's unclear what electricity deal Bitmain can get eventually, mining farm operators said the cost in the summer on average is around $0.037 per kilowatt hour. Taking that into f2pool's index equation, each S9j, S11 and S15 could return a daily profit of $1.29, $2.24, or $3.38, respectively.
Even assuming the 200,000 machines will all be the lower-end S9j, the capacity could potentially bring home a monthly profit of about $7.7 million for Bitmain.
When reached by CoinDesk, a spokesperson for the company declined to comment.
Market shift
The imminent scaling up of Bitmain's operations signals a notable market shift.
Last year, amid an overall cryptocurrency market slump, more than 600,000 bitcoin miners were estimated to have shut down at one point. This led to an increasing supply of second-hand mining equipment that was sold at a discount, such as the AntMiner S9.
The decline of mining activity last year had also been reflected in changes at Bitmain's existing proprietary mining operations.
According to the archive page of Bitmain's hash rate disclosure blog, on Oct. 9, 2018, all Bitmain-owned hardware that was mining the SHA265 algorithm-based bitcoin generated a hash rate of about 2,339 quadrillion hashes per second (PH/s).
Assuming Bitmain's self-mining hash rate all came from the AntMiner S9 –  each having a hash rate of about 14 trillion hashes per second (TH/s) – that suggests the company had about 170,000 machines running at the time. (1PH/s equals 1,000 TH/s.)
But as of March 5, the hash rate of Bitmain's operations had decreased to 1,692 PH/s, implying, under the same assumptions, that the company unplugged about 50,000 miners over the past several months and had around 120,000 sets of equipment running in early March.
The hash rate of the bitcoin and bitcoin cash networks on that date was about 44,973 PH/s and 1,500 PH/s, respectively, meaning Bitmain's proprietary mining contributed around 3.6 percent of the SHA265 algorithm-based networks' combined computation early this month.
Now, it looks as though things are about to change. With excess electricity generated by hydropower stations in China's mountainous southwest that could be as low as $0.037 per kilowatt hour, the opportunity to mine profitably again has attracted an influx of miners to the region.
Assuming Bitmain's new capacity will all be using its new AntMiner S11 with a 19.5 TH/s hash rate, the 200,000 units of planned new capacity means the company could be adding another 3,800 PH/s of computing power.
Currently, the bitcoin network hash rate is around 48,000 PH/s, according to data from Blockchain.info, so all else equal, Bitmain's investment could…