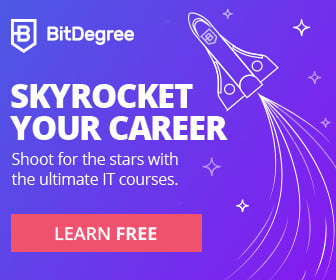 Noelle Acheson is a veteran of company analysis and member of CoinDesk's product team.
The following article originally appeared in Institutional Crypto by CoinDesk, a newsletter for the institutional market, with news and views on crypto infrastructure delivered every Tuesday. Sign up here.
_______
In the big-stakes world of institutional custody, it pays to be cautious.
In the fast-growth world of crypto assets, though, this can be a barrier, leaving latecomers with underperforming returns as infrastructure providers scramble to catch up with those that were braver.
Or at least, so the legend goes.
In crypto, however, things are generally not as straightforward as they seem. And with custody of crypto assets, the scramble for volume is checked by the outsized risk to both reputation and client wealth.
Last week, Fidelity Digital Assets president Tom Jessop gave an update on the platform's planned roll-out of services and hinted that it would not be offering custody support for ethereum at first, due to uncertainty over its recent and planned hard forks.
This caution highlights some of the intrinsic difficulties of the emerging world of crypto assets and goes a long way toward explaining why institutions are taking longer than the market expected to enter the sector.
Crypto asset custody is riskier and more complicated than most of us realize.
What's the problem?
First, let's review what a hard fork is: a change to the underlying characteristics of a blockchain, after which mined blocks will not be recognized on the old chain. The old chain can continue to grow independently, though, with blocks produced by miners who have opted to stay with the unchanged technology.
Hence the term "fork," as the blockchain splits into two versions.
Now, let's separate Fidelity's concerns regarding ethereum from the potential problem that blockchain splits in general pose for custodians.
The ethereum blockchain recently underwent a hard fork to upgrade the technology and implement a few strategic changes. No hands-on action was needed from custodians or ether holders, and by all accounts, the switch went smoothly.
Hard forks do bring additional risk, however. Will the new version be as robust as the old one? The latest ethereum fork was originally scheduled for January of this year but was delayed (again) at the last minute because developers discovered a potentially serious security bug. Imagine if they hadn't found it in time.
Another hard fork upgrade is expected, possibly towards the end of this year – but, as with this one, no chain splits are expected.
Fidelity's caution has been criticized as over-zealous, potentially leading to loss of business as institutional investors increasingly need reliable custody solutions for a range of assets, not just bitcoin.
But, given the reputational risk and the institution's traditional rigor when it comes to protecting client assets, it can be interpreted as solid business sense.
Is it safe?
Contentious hard forks, when chain splits are led by developers unhappy with the original structure, are a different type of problem. This has happened often, most recently with the recent split of the bitcoin cash chain into two competing versions, bitcoin ABC and bitcoin SV.
Bitcoin cash itself was the result of a contentious hard fork split from bitcoin in August 2017.
Generally, the holdings on the old chain are replicated on the new one, with the new characteristics embedded. Custodians don't have to support the new chain, though, and therefore might not custody these new assets, even if their clients are entitled to them.
Why would they decline to offer this service, when on the surface it looks like a sure route to extra revenue? The main reason is technological complexity and concern over security risks.
When ethereum hard forked in 2016, a glitch had transactions on one chain also being reflected on the other, even though no transaction had been originated there. Imagine trying to keep track of custody holdings in this scenario.
Is it worth it?
Another part of the reluctance comes down to straightforward business logic.
While it is relatively straightforward to add support for new digital assets that run on an existing blockchain (such as ERC-20 tokens), adding a new chain requires a significant amount of work. Will the resulting coins have enough volume and liquidity, and will there be enough demand for custody going forward to justify the development expense?
This is one of the main factors differentiating crypto custody from that of "traditional" electronic securities – with the latter, the underlying technology is not a defining feature.
Crypto custodian BitGo, for example, is continually adding to their list of supported assets. When it comes to hard forks, however, their decision to support is "based on a number of criteria, including technical stability, market capitalization and liquidity."
Kingdom Trust boldly states that "if there appears to be little or no value or no trading interest in the new fork…, Kingdom will not support the fork." And institutional…