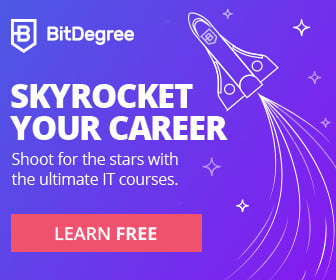 Abra has long been a household name in the crypto industry, providing consumers worldwide with financial services and investment opportunities that are centered around Bitcoin (BTC) and other digital assets. NewsBTC sat down with Abra's chief executive and founder, Bill Barhydt, last month to talk about the future of this industry, his firm, and enterprise blockchain applications.
Bill Barhydt, for those unaware, has worked with the CIA, NASA, Goldman Sachs, and Netscape throughout his career. He believes that his expanse of prior stints have helped him come to the conclusion that cryptocurrencies are the future.
How's Abra Been Faring In Crypto Winter?
NewsBTC: Charlie Lee argued that the downturn in the cryptocurrency market has allowed him and the Litecoin Foundation to build out their product and vision. But how has the so-called "crypto winter" affected Abra specifically?
Bill Barhydt: Well, it hasn't. People that are in crypto, are in crypto. Abra tends to deal with less of the trader, and more with the investor. The trader is someone who is doing lots of transactions each and every day or week. Abra users tend to come in and out over a few week timespan. So it's a different type of user. If you compare Abra to a trading site (exchange), our user base tends to grow reasonably steady. [The exchanges' user base] go up and down, up and down. Not to mention that half the trades, if not more, are bullshit. Look what's on the crypto-to-crypto sites, and you can't trust 85% of what's happening. With Abra, every transaction is on-chain. You can't spoof that because I'm paying mining fees. Our business model is very different. They're getting pennies per trade, but we're getting percentage points per trade on reasonably steady, growing volume figure.

NewsBTC: How has demand been for Abra's equities product so far?
Bill: Demand has been awesome. We've had tens of thousands of people sign up for early access and have been focused really on the international piece, where the value proposition is a lot stronger than in the U.S. So we have seen lots of market activity, particularly in Southeast Asia, and in  places like Mexico, India, China, Korea, and etc. The deal with Abra is finding places that are hard to access, and make it easy to access. So we did that with altcoins, and now we're doing that with equities.
NewsBTC: Is Abra looking into offering derivatives?
Bill: No, not in the way I think you mean [with your question]. I would like to enable things like shorting, but you have to be very careful with features like that for an array of reasons. In the context of your question, which I took to mean more like options and futures, I don't see that happening for us any time soon. That's not the end all and be all of our user base, as that's more of the BitMEX user rather than the Abra user.
NewsBTC: For those who aren't exactly technically-adept, like myself, can you give a thirty second to one-minute explanation about Abra's smart contract system?
Bill: Probably not (*laughs*). In a nutshell, you are taking a position using Bitcoin when you buy anything. So if you want $1,000 worth of anything, you collateralize that with $1,000 worth of BTC. Then, when the value of what you are investing in goes up, you end up with more BTC, and when it goes down, you end up with less BTC. That happens automatically through Abra's smart contracts based on Bitcoin scripting language. So that's what these scripts do, they adjust the value of your investment as you are investing in those Apple shares, synthetic Monero, or what have you. But, the technology behind the scenes of all this is extremely complex. It uses P2SH, scripts with P2Pk addressing – that's standard Bitcoin stuff, but we're pushing the limits of what it can do.
Blockchain Going Mainstream
NewsBTC: You recently told Fortune that you believe that enterprise blockchains will fail. Yet, some insiders like CZ from Binance and BlockTower's Ari Paul argue that JPM Coin, FBCoin, or other projects of a similar nature will be instrumental in driving adoption. Would you concede there?
Bill: So I think what they mean is people like you, a journalist, talking about it. I don't think they want adoption of the JPM Coin, but adoption of the cryptocurrency space. They have the press talking about it. So that's 70% of the battle when it comes to awareness — the media talking about it. Is it going to be around in five years? I would be stunned if it would be. I would be stunned if any of the enterprise blockchain projects are around. Anyhow, I don't really care, it's not my space. It's great in the context of getting people talking about the future of banking in relation to crypto, which is of interest to me.
Unpopular opinion: JPM/FB coins.

In a decentralized world, anyone can do as they please (within limits, so long as they don't hurt others). The more people adopt #crypto, the better.

Adoption is #adoption. Welcome!

How well will they do? Well, let's wait and see. Source link