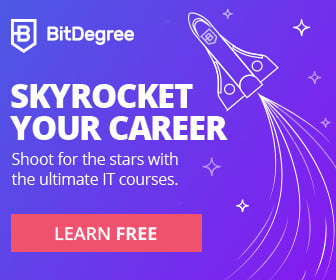 A health startup tied to a public cryptocurrency is using overstated language about some of its industry relationships and its affiliation with crypto exchange Coinbase as it seeks to sell tokens to investors, a CoinDesk investigation has found.
Mexico City-based Doc.com, which offers an app that provides healthcare and psychology consulting to underprivileged communities, also features a built-in wallet for the startup's cryptocurrency, MTC. The venture-backed startup raised over $1.8 million in an initial coin offering (ICO) in 2018, then integrated MTC into its app in July of that year as part of a rewards program meant to incentivize users to sell their health data for tokens.
Yet, Doc.com has continued to sell its tokens – $49 million worth in total – even after its ICO at events like the Wall Street Conference at Donald Trump's Mar-a-Lago resort in Florida, held on January 15. The startup said it plans to release these tokens in an airdrop to the public before April when the company switches to a proprietary blockchain called Lifechain.
At Mar-a-Lago, Charles Nader, CEO of Doc.com, pitched token investment opportunities to hedge fund representatives and family offices gathered to hear from notable entrepreneurs like Brock Pierce, showing a pitch deck that included at least two claims that have been substantially debunked by further CoinDesk inquiries.
Most notable is the inclusion of Mozilla CEO John Lilly and LinkedIn founder Reid Hoffman on a page of advisors and mentors.
Lilly told CoinDesk he doesn't have any relationship with Doc.com, while Hoffman's venture capital firm Greylock Partners told CoinDesk Hoffman has no formal advisory relationship with Doc.com, though Nader was a student of a Stanford course taught by him.
Positioned as a means to provide free healthcare to people who might otherwise be unable to access it, the Doc.com project has attracted interest from organizations like the United Nations Office on Drugs and Crime as well as private investors.
But the way the platform functions has raised questions about its token rewards and the security of its users' health data.
Alex Gladstein, chief strategy officer at the Human Rights Foundation, told CoinDesk: "This project deserves a lot of scrutiny and has a lot of red flags."
On Telegram and Instagram, Nader has also released vague statements about "support" from organizations like Coinbase and Forbes México, which refers to the company as Docademic in a recent cover story about the startup.
Yet in a private message to CoinDesk, Nader clarified there haven't been any formal discussions about listing the token on Coinbase and that Doc.com is just a custody customer of the exchange. Being a custody customer of the exchange simply means the startup pays for Coinbase to support custody options for its assets.
Coinbase declined to issue a public comment for this story.
Further, on the company's social media channels users have been actively discussing a potential listing on Coinbase, which Nader and his team have not responded to despite engaging directly with fans about numerous other topics.
Brand-name partnerships?
Some market observers, such as Gladstein, believe Doc.com has come to encapsulate many of the ethical complexities involved with token sales, suggesting that the dynamics behind the 2017 crypto market boom haven't faded along with the market itself.
Nader said MTC tokens can be used to buy access to healthcare data from more than 141,000 people who already downloaded the startup's app. Users are said to be paid small amounts of MTC to anonymously release their healthcare data for resale.
Plus, Nader has also said his startup is partnering with the United Nations Office on Drugs and Crime to combat recidivism by expanding its free psychology consultations and other services to Kenya by April.
"We are planning to collaborate with Doc.com, with their new technology to be able to provide free healthcare in Africa," Wambui Kahara, who described herself as a United Nations Offices on Drugs and Crime advisor, told CoinDesk. "And also to be able to use research to inform governments and others on how to better prevent diseases."
The UNODC did not respond to an independent inquiry about this initiative.
"We monetize that data and sell it to governments and pharmaceutical companies," Nader told CoinDesk, adding that users can spend MTC on the app to pay for specialist services beyond the free, basic sessions.
Others in the non-profit community, however, are wary of such initiatives. For example, Gladstein of the Human Rights Foundation told CoinDesk he is deeply troubled by the structure of of Doc.com's token economy.
"There are serious concerns about companies buying medical data from vulnerable populations," Gladstein said in interview. "If the security model isn't super strong, there's potential for abuse."
Gladstein went on to describe Doc.com as a hotbed of "red flags." One such concern is that Doc.com has not yet published technical documentation for the upcoming Lifechain ecosystem on open source…