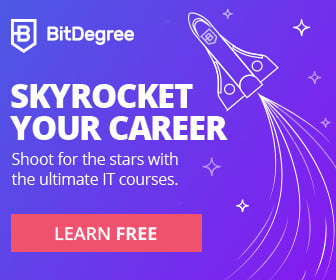 Token2049, a recent crypto conference in Hong Kong, saw some of the biggest names in Bitcoin and blockchain congregate. NewsBTC was lucky enough to snag Phil Chen, a world-renowned technologist and the head of HTC's blockchain division, for a quick interview.
We discussed his team's phone, the Exodus One, and his thoughts on recent developments in the cryptocurrency space.
What's Up With HTC Exodus' Blockchain-Friendly Phone?
NewsBTC: Can you tell the NewsBTC audience about what HTC Exodus is doing?
Phil: The HTC Exodus is one of the first blockchain phones. But, I think it is the only phone that empowers users to own their private keys — which I think is a foundational principle of the decentralized web. If everyone owns their private keys, then you own your Bitcoin. If you don't, well, you don't. The Exodus is built on that foundation, as we give users that same architecture to own their digital identity, personal data.
NewsBTC: Is there a thirty-second pitch for why people (common consumers) should own an Exodus over, let's say, an Apple iPhone or Android?
Phil: People that don't care about their privacy?
NewsBTC: Yeah, I guess there's been a surge in people trading in their personal data and rights for convenience.
Phil: If you're starting from where people don't care about their privacy, just convenience, I would argue that they would care about it if they knew how their data was being used, and how it was being sold. There's a very moral movement around this. When you don't own your crypto assets or data or identity, there is something fundamentally wrong about that. If there's a sovereign identity that is you — things that you've created, attributes or characteristics that describe you —  that you don't own, there's something entirely wrong, especially because we are this far into the information age, and there's no concept of digital property — what is yours, what is mine.

So the way we are trading these small conveniences in exchange for these micro invasions of privacy, and what is your digital property has major ramifications to many things, even to democracy. So there's no quick answer to this, unfortunately, if you were to not care about privacy. In that case, that wouldn't be my target audience for the Exodus. My audience would be those who are concerned about this or are concerned about what is being collected, what is sold, and who it is sold to. These people would have likely read the book 1984 to understand the issues with all this.
NewsBTC: How has this so-called "crypto winter" been treating the Exodus team? Has it been hard for your blockchain team to innovate in these conditions?
Phil: It's actually a lot better, to be honest. There are many facets and reasons why people come to crypto. You, for example, found out about Bitcoin by buying digital goods. And I would say that most people in crypto are interested in speculation in tokens. But there's another class, which I am in, this being those who are generally interested in the technology and how it will fundamentally rearchitect the internet. From this speculation and token side, it's a winter. But because of that, I don't need to answer those questions about the price of this or that coin. To be frank, prices have nothing to do with what we are doing.
NewsBTC: Crypto is all about skin in the game. And when I checked your website (Exodus then only accepted Bitcoin, Litecoin, Ethereum, and Binance Coin) during the December Bitcoin drop, your phones were selling for the equivalent $400. How have those low prices affected your business?
Phil: At $400, everyone was buying these phones. At the end of the day, this is a top of the line HTC smartphone. It's premium. It has the best specs you would find in any other 2018 model, so at that price, it was selling quickly.
Sooooo…. is anybody going to tell @HTC about how cheap they're selling their Exodus 'blockchain- and crypto-friendly' phones at now? They were listed at a flat rate of 0.15 $BTC and 4.78 $ETH – ~$900 at the time.
Now that's a mere $400-500… #justbearmarketthings pic.twitter.com/ChbcZgcl9Z

— Nick (@_Nick_Chong) December 7, 2018
NewsBTC: What is the endgame for the Exodus team? Do you envision a world where blockchain technologies and applications are the norms, or?
Phil: The endgame is to get every person with a smartphone to start owning their identity on their phone, all the data they use on their phone, and empowering them to connect to all the crypto networks.
Bitcoin Adoption In The Mainstream
NewsBTC: What do you think of the whole Samsung S10 "Blockchain Keystore" product?
Phil: First of all, I think that bigger manufacturers coming in[to crypto] is a good thing. To me, it isn't clear if they're really empowering the users to own their key. It sounds to me like they aren't doing that. It sounds to me that they're more like a custody solution rather than a system that allows people to really own their keys. Then the other surprising fact that I don't like is that…