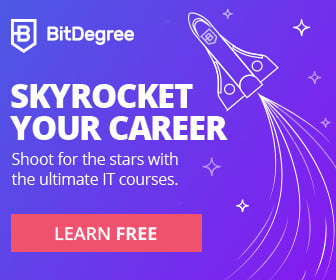 "Just rely on the fact that it's all funded by Papa Joe."
That's how one former employee, who asked to stay anonymous, citing fear of legal repercussions, described the sentiment that prevailed until recently at ConsenSys, the ethereum-centric venture studio headed by ethereum co-founder Joseph Lubin.
In other words, the entrepreneurs building blockchain apps and services under the ConsenSys umbrella didn't need to worry about business models as long as Lubin approved of the technology they were building.
But now, following a 90 percent crash in the value of ethereum over the past year, Lubin's paternalistic approach poses a problem for the nearly 50 startups, or "spokes," that ConsenSys seeded since its inception in early 2015.
Beginning last month, layoffs have swept across nearly every corner of the distributed, 1,200-person firm. Lubin announced that "ConsenSys 2.0" would seek efficiencies – and a broader reliance on outside partners and investors. "Spinning out" these ventures has gone from an aspiration to a mandate.
"We have been interacting much more with external investors, mostly VCs, over the last nine or 12 months," Lubin told CoinDesk during an interview in early December. "We're gonna be ramping that up significantly."
But even if ether prices recover and ethereum-based tokens come back into vogue across the broader marketplace, former employees and prospective investors tell CoinDesk they worry the road ahead for these projects may be rocky.
Simply put, because of the unusual way ConsenSys structured its investments, it will be hard persuading outsiders to put money into them.
According to six sources familiar with the company's strategy, ConsenSys often held at least half, if not more, of the equity for each of its "spokes," and Lubin resisted early efforts to seek external investors.
ConsenSys declined to comment on how much equity the company owns in various projects across the conglomerate, but said that "people who contribute significant value" to spokes are able to "develop significant equity" or "participate in profit sharing."
One former spoke advisor told CoinDesk that ConsenSys previously "felt uncomfortable owning less than 50 percent of the spoke." He added Lubin's insistence on control, in turn, discouraged other investors from funding these projects, even during the 2017 bull market.
"A ton of funds and individuals were uncomfortable having Joe on the cap table at all, let alone [with a] controlling stake," the advisor said. "We heard from the occasional group that they would've been interested had ConsenSys not been involved."
Re-slicing the pie
Indeed, one anonymous investor – who is currently in talks with several ConsenSys spokes about potential equity deals – told CoinDesk that these projects will face considerable challenges attracting external investment.
According to this investor, it's not clear how much equity ConsenSys owns in many of the spokes that the company is trying to "spin out." In some cases, the startup founders themselves may not know with certainty.
"You're effectively investing in Joe Lubin's company and it's unclear what his relationship, and what ConsenSys' relationship, is to that company," the investor said. "You want to invest in a company where the owners and founders are building it, because they are the most motivated."
Even at the spokes where ConsenSys is not a major stakeholder, there is still a lack of clarity and uniformity surrounding ownership complicating negotiations as well, the prospective investor said.
The spokes will need to overcome these hurdles to raise capital quickly in order to stay afloat. The prospective investor said:
"My expectation is that very few of these projects will be able to [raise]."
ConsenSys disagreed in a statement, offering the ConsenSys-incubated company Trustology as an example since it raised capital from Two Sigma Ventures in December. However, given the range of company structures involved with ConsenSys, an incubated company may not face the same challenges as ones that seek to "spin out." 
The company appears to be ramping up traditional accelerator programs run by its ConsenSys Ventures arm instead of seeking new projects to fund and then spin out as businesses.
To be clear, "spinning out" is different than layoffs, and Lubin's team says all spokes have the option to spin out. Still, company representatives tell CoinDesk, "there will be a number of core projects that will remain internally incubated."
Yet one current ConsenSys employee, who spoke on the condition of anonymity, told CoinDesk that no one at the company feels secure in their job these days.
He personally expects ConsenSys will be reduced to 200 fintech-focused technologists and consultants – roughly one-sixth of its current size.
An expected 13 percent reduction in staff was announced last month. But it's difficult to say how many layoffs are yet to come, in the traditional sense, because even beyond "spinning out" many former employees said…