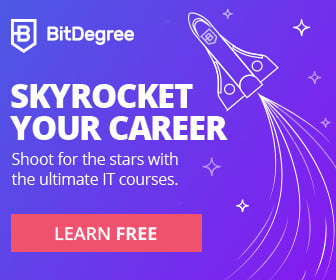 Deflationary Token Market is experiencing Quick change just like other Crypto Markets.
Each day brings new set of Deflationary token with bigger burns and lower supplies to gain Moon boys attention to book some Quick gains on People and dump their tokens, and exit.
While the FOMO was immense in the beginning as Investors and Moonboiis surrounded big burn tokens in anticipation of Quick Profits, They soon realised these tokens offer nothing real and worth the use.
Thus, Mero Currency decided to take a more practical approach .
With a supply of 21 million, and a burn rate of mere 0.001%, #MRO goes on a journey to become a real world usable currency and with a deflation rate that gurantees a long term value increase as well, while still being easily Transferrable.

Open Source
Mero Currency is helping spearhead change in the crypto world by encouraging mass adoption of cryptocurrency payments by open source development of payment options, first being a donation engine. We are also promoting and partnering with any cutting edge platform that is doing the job better then us.

Secure & Verifiable
Mero Currency is secure, the contract code is verified. With full encryption and a verifiable decenatralized blockchain, transfer Mero with confidence and security. With a massive peer to peer network you are able to instantly transfer Mero across the world with no boundaries and virtually zero fees.

Mero Currency has chosen to adopt the Coinomi crypto wallet as a safe option for storage you can read about this from the Mero Currency website:
"A Safe, Secure Crypto Wallet
After many hours of research it was decided that Coinomi is the most user-friendly, secure cryptocurrency wallet that could store Mero. Founded back in 2014, Coinomi is the oldest multi-asset wallet available, with millions of active users. Most importantly, no Coinomi wallet has ever been hacked or otherwise compromised to date. Coinomi is Seg-Wit enabled and offers 168 fiat currency representations, readable in 25 languages. Your private keys never leave your device. Strong wallet encryption and cryptography guarantee that your funds will remain safe under your ultimate control."
While Initial Deflationary Tokens were a good experiment, #MRO takes it to an Ultimately new level never thought before.

Towards use-case Mero has been working in conjunction with other projects to release a PayPal like donation button that accepts various erc20 tokens. They state: "millions of websites use paypal or other donation buttons why not one that accepts MERO and other cryptocurrencies?"   They will make it very simple to add this button with just a few lines of code!
INVESTORS are finally lining up to buy Mero Currency(MRO), while it's still under the radar, to make sure they finally Buy something thats a bit more Practical and they get hit with good profits when MRO finally gets the spotlight it deserves.
Mero is going to list on the top 75 exchange Coinlim, which we are pretty sure can provide it with more glares of new Buyers, leading to a better Price performance.
CMC is almost ready to be hit, and I am really excited for a lot more things that's about to come.
To Prove that low Supply and high deflation rate is not a solution Mero has also developed a side Experimental Deflationary Project called HOLE with a whopping Burn rate of 20%!!!!
That is, It burns 20% of the Supply on every transaction!!