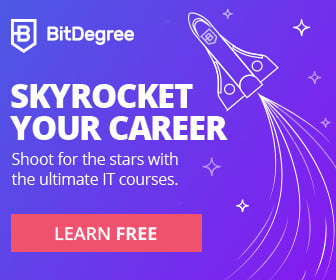 Every quarter, CoinDesk Research surfaces the key data, trends, and events with its State of Blockchains reports. As our research efforts evolve and expand, we hope to provide amplification to perspectives within the crypto community. We reached out to analysts, builders, and lawyers to understand the industry from their unique vantage point.
Let's dive in:
Tom Shaughnessy ()
51percent Crypto Research LLC (Senior Analyst)
4Q for crypto was a waiting room to see the doctor for a lot of projects, and a lot of projects couldn't afford to see the doctor. We've seen a massive reality check for private companies (Bitmain and ConsenSys cut the majority of their workforces) and for projects (ETC Dev cut teams, Steemit had major layoffs). While reality is trimming the fat, the developer community is stronger than ever in our opinion as resources shift from would-be projects to those who are executing. Ethereum's Constantinople upgrade in January offers developer updates as a roadway to Serenity, we've seen MakerDAO grow and is now locking up 2%+ of all ethereum as decentralized finance grows and Bitcoin's Lightning network has seen impressive growth. Net, reality set in, but so did developers.
Kevin Kelly ()
Delphi Digital (Co-Founder)
Q4 saw a lot of bloodshed across risk assets, with public crypto prices being no exception. We may not be out of the woods yet, but we are starting to see a number of signs a bottom for BTC may be on the horizon (our analysis points to Q1 2019) if historical cycles are any guide. Sentiment has certainly shifted from pure euphoria to skepticism, which is no surprise given how much the market got ahead of itself a year ago. This year will likely mark a turning point where teams building real products with real use cases and consumers will attract both talent and capital, driving great dispersion among returns.
Ria Bhutoria ()
Circle Internet Financial (Lead Analyst, Circle Research)
Interest in crypto has shifted from ICOs and retail mania to solving real pain points for consumers and institutions in a way that should drive sustainable adoption and help the industry mature. Pain points we expect will be addressed include improving the user experience, encouraging institutional adoption, further integrating stablecoins into applications that require a price-stable asset, and finding ways for projects to compliantly raise money through vehicles like security token offerings.
Alex Kruger ()
Aike Capital (Founder)
Cryptocurencies are mostly in the doldrums, with realized volatility down to September levels. The two main bullish catalysts, BAKKT's launch and Ethereum's block rewards reduction, were both delayed. Facing a certain SEC rejection, the CBOE withdrew the Van Eck bitcoin ETF application. Temporarily. Meanwhile, the bitcoin community is excited with GRIN, LN continues to expand, the Veil app revitalized Augur, Maker's Dai keeps growing, TRON is jumping on the back of its BitTorrent token, and the bitcoin market is back into accumulation mode. My base case scenario for the months ahead is a continued trading range. I see considerable odds of new lows. Incremental retail demand has disappeared, institutional interest continues to wane, and miners and exchanges always need to sell.
Hayden Otto ()
CoinSpice (Executive Editor)
Q4 2018 saw the final capitulation of most ICOs and blockchain projects that gave us nothing but hot air. Blockchain, like all new technology, must be accessible and have undeniable utility. When people realize that our greatest opportunity, then and now, is as a P2P electronic cash system, the whole space will be a lot better off. Projects which understand this will emerge at the end the current bear market as champions; unscathed and a top pick for investors as the new bull market begins.
Cole Kennelly ()
On-The-Chain Newsletter (Founder / Consultant)
While 2018 wasn't kind to the price of cryptoassets, it was still a great year. 2018 was an exceptional year for building and learning. Lightning Network (LN) and MakerDAO were among the top developments in 2018. This past year, LN went from virtually 0 to 5000 nodes. In Q4 alone, LN capacity nearly tripled. As for MakerDAO, Dai remained stable as ETH declined more than 90%. Furthermore, Q4 saw a 65% increase from Q3 in the number of collateralized debt positions (CDPs) created with Maker. Looking forward, I am especially excited for WBTC to serve as collateral for Dai. What a time to be alive.
Christopher Bendiksen ()
CoinShares (Head of Research)
Q4 proved yet again that yes, miners will go offline if unprofitable… and no this does not cause "death spirals". In that sense this was the most exciting quarter in years from a Bitcoin mining perspective. For the first time ever, the technological development of mining gear had matured to the point where the industry could observe meaningful, successive difficulty decreases on the back of large price contractions. As miners saw their cashflows turn negative, large amounts of unprofitable hardware was shut down and removed from the market. Furthermore, the system…